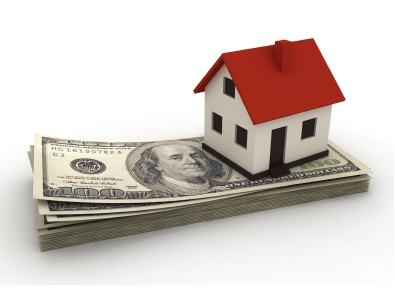 Warren Buffett graced the public with some of his real estate investment knowledge in his annual letter, and thankfully it was written so us commoners could understand it.
His penchant for solid investments has lead him to being one of the wealthiest men in the world; we would be remiss not to write about his kernels of real estate investment truths.
Buffet decided to talk about two of his "smaller" investments - a retail property right next to New York University (NYU), and a 400-acre farm in Nebraska.
The Farm in Nebraska
Buffett lays out a timeline and mentions that there was a real estate bubble that had burst a few years earlier that had caused many banks to fail in the midwest. The self-made billionaire points out that the farm was bought for considerably less than what a failed bank had lent against the farm.
In addition to this fortuitous fact, using common sense, Buffett figured that the ranch would increase in productivity in the years to come as well as increase in value. He also had a son that was interested in farming and used the knowledge of those in his inner circle to guide him. All these facts lead to him deciding purchasing this farm was a solid investment.

NYU-adjacent property
The second property, the retail space in prime NYC territory, also would be managed by people Buffett trusted. The calculated unleveraged current yield was around 10%; however, with better management, Buffett predicted the income would increase substantially. Another major opportunity with this investment was the fact that a current lease was expiring soon with a tenant who was renting out 20% of the property and was paying around $5 per square foot. Market value was $70/square foot. When the current leases expired, and higher paying tenants moved in, the investment yielded much higher returns.
From these two pieces of property Mr. Buffett comes up with a few summarial tips when it comes to real estate investment:
1) "When promised quick profits, respond with a quick 'no.'" - Real estate investment is going to be a 5, 10, 30 year thing. Expect that.
2) "Focus on future productivity of the asset." - If you can't reasonably do this, move on to another investment.
3) Don't focus on daily valuations, look at the bigger picture - An air conditioning may go out one year, you may need to replace the carpet the next year, (we recommend tile; it's the most durable)...look at what you take in per year and expect to take in over the upcoming years rather than the inevitable cost of repairs and maintenance that you will incur from time to time.
It should be noted that Warren Buffett only visited that farm twice and decades later, the land is worth 5 times as much as when he purchased it in 1986. The same goes for the NYU property. When in capable hands, property management companies, as well as inevitable land appreciation do the heavy lifting when it comes to real estate investment ROI.
Buffett's open letter is an interesting read and can be found on the Forbes website or by clicking here.
Check out Jay Raman's (Founder of Lion Real Estate Group and Ashoka Lion) thoughts on one of Warren Buffet's annual letters here.